Események
Economics with policy - international seminar
Esemény kezdete: 2018.09.06. 14:00
Esemény vége: 2018.09.06. 16:00
Hely: MTA Research House, conference room nr. K11-12, ground floor, 4 Tóth Kálmán street, 1097 Budapest
Leírás:
6 September 2018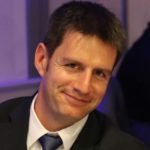 Measuring technology complexity - a network approach
Department of Spatial Planning and Human Geography, Utrecht University, The Netherlands
Institute of Economic and Cultural Geography, Leibniz University of Hannover, Germany
Extended abstract
The complexity of technologies is seen as crucial explanatory dimension of technological development and economic success (Romer, 1990; Dalmazzo, 2002). Hidalgo and Hausmann (2009) argue that country's economic development is shaped by its ability to successfully engage in complex economic activities and technologies. Both Sorenson (2005) and Balland and Rigby (2017) show that few cities are capable of mastering complex technologies that lay the foundation for their future growth.
Despite its theoretical relevance and an increasing empirical interest, measuring the complexity of technologies empirically is a complicated issue, as Pintea and Thompson (2007) note: "We do not have any easy way to measure complexity" [p. 280]. The two most prominent approaches are put forward by Fleming and Sorenson (2001) and Balland and Rigby (2017), with the latter transferring the approach of Hidalgo and Hausmann (2009) for approximating economic complexity to the measurement of technological complexity. Both approaches essentially build on the assumption of complexity being scarce. Balland and Rigby (2017) assume technological complexity to be spatially scare, while Fleming and Sorenson (2001) build on the idea of complex knowledge combinations appearing less frequently than simple ones. However, these assumptions are theoretically problematic and induce significant limitations when applying the measures in practice.
The presentation introduces an alternative measure of technological complexity, structural complexity, which avoids these assumptions by applying a network perspective. More precise, the measure of structural complexity quantifies the diversity of technological elements' embeddedness into the combinatorial knowledge network (aka knowledge space).
In addition to discussing the methodological basis of the measure, the presentation will empirically benchmark the new and the traditional approaches of measuring technological complexity against four stylized facts. The empirical assessment uses patent data for Europe between 1980 to 2015.
References:
Fleming, L. & O. Sorenson (2001). Technology as a complex adaptive system: Evidence from patent data. Research Policy, 30, 1019-1039.
Hidalgo, C. & R. Hausman (2009): The building blocks of economic complexity. PNAS 106(26), 10570-10575.
2019. január 31-én délután 6 órakor nyílik Szabó Judit /1972 és 1981 között az MTA KTI tudományos munkatársa, 1990 és 1996 között kiadványszerkesztője/ ″Kutatóház - 20. századi emléknyomok″ című fotókiállítása a FUGA Budapesti Építészeti Központban (1052 Budapest, Petőfi Sándor utca 5.).
A KRTK EU-csoportjának szakmai workshopja 2019. január 17. - 10:00-16:00 MTA HTK 1097 Tóth Kálmán utca 4. T épület 4. emelet 24-es tárgyaló
A monthly event, it features the presentation of an academic paper and a shortdiscussion. In this seminar, papers will be presented on diverse topics from international trade, regional development, competition, game theory to labor markets or education. A one hour presentation will be followed by a moderated policy discussion where the author and the moderator will discuss the policy relevant conclusions and potential applications in the European Union and Hungary.
Kiemelt híreink
January - March
A Magyar Tudományos Akadémia Közgazdaság- és Regionális Tudományi Kutatóközpont a ″Közalkalmazottak jogállásáról szóló″ 1992. évi XXXIII. törvény 20/A. § alapján pályázatot hirdet titkárnő, kutatási asszisztens munkakör betöltésére a Regionális Kutatások Intézetének Közép- és Észak-magyarországi Tudományos Osztályára.
Tartalomból: A humán tudományok hasznáról, Társadalomtudományi intézetek a Közvágóhíd közelében, Kutatásról, fejlesztésről és innovációról közérthetően, Közgazdaságtani modellek középiskolás szinten, Játékelméleti modellek jogászoknak, Brazília korunk világrendszerében, Energiabiztonság Magyarországon, Programajánló, Cikkajánló
További híreink »